APPROVED & CERTIFIED UKATA Asbestos Awareness Ashton-under-Lyne Trainer
Asbestos awareness training is legally required for anyone who may be exposed to asbestos containing materials during their working activities and those that supervise their work activities.
If you are looking asbestos awareness training Ashton-under-Lyne course then we can help your. For anyone who is looking to get a good understanding of asbestos awareness in buildings, offices, etc then these courses are Ideal. All of our Ashton-under-Lyne based asbestos awareness trainers are fully registered and audited by UKATA. This means that we can give you the right certification at the end of your training courses
DID YOU KNOW? Asbestos-related diseases kill more people than any other single work-related cause. All types of asbestos can be dangerous if disturbed.
The danger arises when asbestos fibres become airborne. They form a very fine dust. Breathing asbestos dust can cause serious damage to the lungs and cause cancer.
We can offer bespoke training in Ashton-under-Lyne to meet the needs of your organisation based on current best practice. We are happy to hold your Asbestos awareness training course at any location in Ashton-under-Lyne. Likewise we are more than happy to hold courses on site, at your business premises or a location of your choosing.
Training Content for our UKATA Asbestos training courses in Ashton-under-Lyne
Below is a general overview of the contents of courses ran in the Ashton-under-Lyne area :
● Introduction to asbestos - nature and origin.
● Types of asbestos.
● Properties and benefits (use of asbestos).
● Health hazards.
● Possible locations of asbestos in buildings.
● Current legislation and guidance.
● Legal limitations on work liable to disturb asbestos.
● Working safely/dutyholders responsibilities.
● The operations which could result in asbestos exposure and the importance of preventive controls to minimise exposure,
● Duty to Manage Asbestos, Managers Responsibilities (how to protect workers and avoid a prosecution)
● Overview of Asbestos Registers and Asbestos Surveys and how to understand what is involved
●Safe work practices, control measures, and protective equipment, (what you can and can't do)
●Safe and correct use of RPE/PPE (personal protective equipment).
Decontamination.
● Emergency procedures/accidental damage/general procedures.
● Self-Assessment Test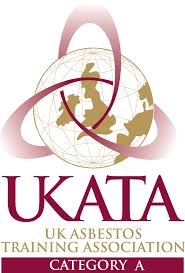 To enquire about our training courses please fill in the form
Once we have received your enquiry we will get back to you to discuss your requirements. If you need urgent assistance with certification the call us on
Tel: 0771 8575783
---